back to 1971
A little while ago, I bought a Japanese-made Korean doll which had been packaged away in 1971 – or so it appears, given that the copy of The Seattle Times used to pad it were from 1971 – and hey, look – an Uplake house for sale!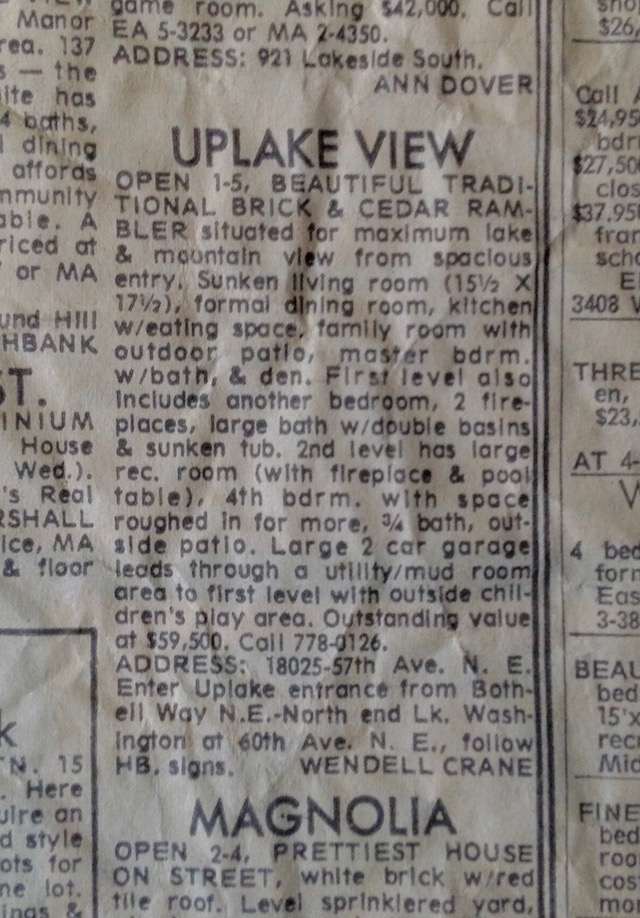 Also another house elsewhere in Kenmore – this one doesn't have an address.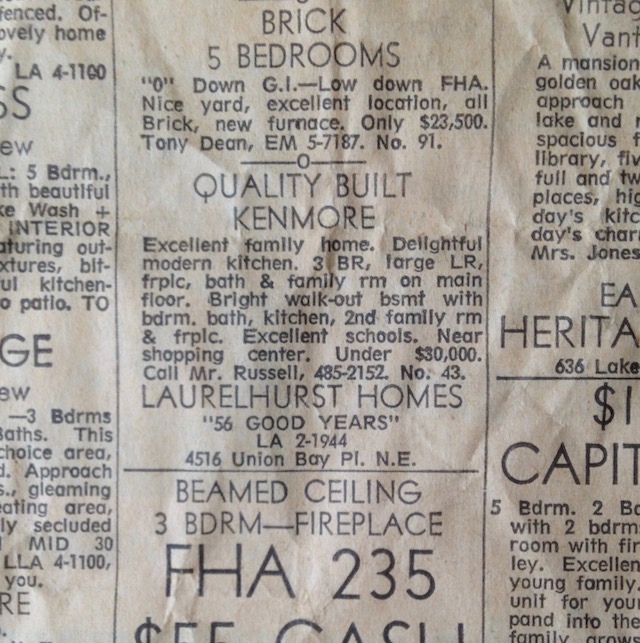 Both from the Sunday, July 18th, 1971 issue of The Seattle Times.